---
Dear 2014 SCI Annual Conference Registrant,

We look forward to hosting you next week! Please see below for a few important details relating to the Conference:

WELCOME DESK AT NORMAN Y. MINETA SAN JOSE INTERNATIONAL AIRPORT

Yellow Cab of Silicon Valley has donated free taxi rides from the Norman Y. Mineta San Jose International Airport to the Fairmont San Jose Hotel and/or San Jose State University dorms upon arrival. Visit the desks to receive a voucher for a free ride! If you arrive at an off-peak hour and there is no one at the desk, please visit the taxi dispatcher who should have extra vouchers on hand. Please remember to tip your drivers!

Also, to enhance the effectiveness of the San Jose Airport Greeters, it would be most helpful if you are arriving at the Norman Y. Mineta San Jose International Airport to email geidam31@aol.com

or

pat.sanders1@att.net

your airline name, flight number, day and time of arrival.
Please provide this information by

Sunday, July 27

.
Welcome Desk Hours:
Tuesday, July 29, 3:00 - 9:00 pm

Wednesday, July 30, 7:00 am - 11:00 pm

Thursday, July 31, 7:00 am - 11:00 pm

Friday, August 1, 7:00 - 9:00 am
Desk Locations:
Terminal A (serving domestic arrivals for US Airways, American, Delta, United, Jet Blue and Hawaiian Airlines)
Will be located in the skybridge connecting Terminal A to the Terminal A Baggage Claim facility, ground transportation and parking garage. Exit security and cross the skybridge. You will then encounter the welcome desk before you reach either the escalator, stairs or elevators leading down to baggage claim.
Terminal B (serving domestic arrivals for Southwest and Alaska Airlines)
Attendees should exit the security zone. You will notice a large public art structure "Space Observer" which resembles a large robot to your left. Immediately in front of you will be the welcome table. To the right of the table (from your vantage point) will be the down escalators that lead to the baggage claim area.

OPTIONAL EVENT AND TOUR SIGNUPS:
If you did not have a chance to sign up for the optional tracks on

Thursday, July 31

you may do so on-site! The Latin America Track, Pacific Rim & Asia Connections track, as well as Geek Tours and walking tours will be open for registration. The all day events will include a $25 registration fee that includes transportation and lunch. For more information on these tracks please visit the conference website at:www.sistercitiesconference.org. Visit the registration desk during these hours to sign up:
Wednesday, July 30

:

10:30 am – 4:00 pm

, Terrace/Plaza Foyer

Thursday, July 31: 7:00 am – 6:00 pm

, Imperial Ballroom Foyer
Please note: Availability is on a first come first serve basis. Space is limited.
DIONNE WARWICK CONCERT: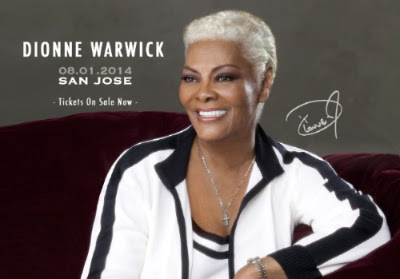 We are thrilled to have Dionne Warwick joining us in San Jose! Conference delegates will be invited to an exclusive concert the evening of

Friday, August 1

at the Center for the Performing Arts. All delegates registered for the full-conference will receive a ticket in their registration envelope at check-in. Those that have purchased tickets for guests may bring both tickets to the ticket information booth next to the registration desk to exchange for two tickets that are seated together. All conference delegates will receive an orchestra ticket valued at $85. If you have yet to purchase a guest ticket please book online here: www.dionnewarwicksanjose.com. The ticket information booth will be open at the following times to answer questions and exchange tickets:
Thursday, July 31: 3:00 pm – 5:00 pm

, Imperial Ballroom Foyer

Friday, August 1

:

1:00 pm – 5:00 pm

, Imperial Ballroom Foyer
SISTER CITIES INTERNATIONAL MERCHANDISE:
We will have baseball hats, lapel pins, USBs, and SCI program books available for purchase at the Registration Desk!

JOIN THE CONVERSATION:
Don't forget to join the conversation at #SCISanJose!

If you have any questions, please email conference@sister-cities.org. See you next week in San Jose!

Best regards,
Meghan Schmidt
Conference Manager
Sister Cities International